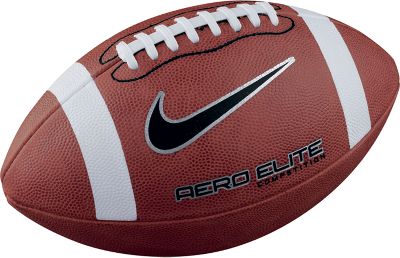 Nike's Aero Elite Competition NFHS Football is for folks who want to play with a top-notch, high-quality football.
It's used in practice by professional, collegiate and high school teams, it's approved for use in NFHS-sanctioned games and it's perfect for tossing around in the backyard.
Its professional-grade Horween 864 full-grain leather provides a comfortable, cushioned grip with high-tack laces, and its smaller girth pattern makes it easier to handle for younger players. It is also available in a college-sized ball.
Get it for $49.99 at Football America.
Related: Browse our selection of footballs.