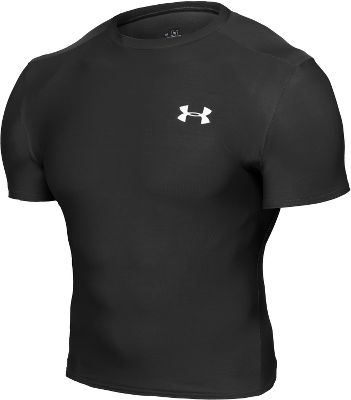 The compression fit, ergonomic cut and moisture-wicking fabric all come standard on Under Armour's Men's HeatGear Compression T-Shirt.
Wear it under your pads to stay cool at summer workouts and later this fall. The football shirt's HeatGear moisture transport system keeps you cool by making your sweat evaporate. The compression fit increases bloodflow to your muscles, improving your performance on the field.
You'll love the new ergonomic fit — designed for football movements — and your teammates will appreciate the anti-odor fabric.
Get one for $24.99 at Football America.